CHIEF EXECUTIVE OFFICER
As the Global CEO of Harvest 360, Todd brings strong leadership, global vision, and strategic direction to our multi-disciplined team of business experts and cannabis professionals. His energy is drawn from his passion for the plant and a deep-seeded desire to unpack all its possibilities to heal patients and our planet, legitimately contribute to a global economy, and bring social justice to our society. He is committed to creating an effective and responsible legal cannabis market on a global scale.
Todd is a West Point graduate and brings with him vast experience gained during a distinguished military career serving in a broad range of leadership positions in complex domestic and international settings, including five years of diplomatic service. He is an expert at providing consultative assistance to senior leaders; developing and managing relationships with key decision makers; managing multiple complex projects simultaneously and communicating organizational goals and objectives. He has laid the groundwork for high impact in the rapidly emerging European markets.
CHIEF OPERATING OFFICER
A serial social entrepreneur and industry advocate, David began his passionate journey with cannabis by extracting and infusing cannabis products for his mother. He has since studied and directed in almost every sector of the industry, from energy production, business incubators, cultivations, to sales channel development. David brings a wealth of insights from his nationwide engagements to compartmentalize industry operations and craft a thoughtful, disruptive, and evidence-based comprehensive business plan. He leverages skills in management advisement from his prior military career that earned him multiple commendations and awards for reduction of waste and processing times, to exceptional administrative turnarounds. Through his work, he has built global relationships that range from global leaders, to multi-market distribution channels to help businesses build toward an international impact, specifically in Europe and South America
GENERAL COUNSEL
Clement is the founding partner of Harvest 360 Technologies. He holds a Degree from University of Colorado-Boulder in Evolutionary Biology . Mr. Hayes then attended St. Mary's University School of Law where he graduated Cum Laude. During his time at St. Mary's he served as the Editor in Chief of the St. Mary's Law Journal on Legal Malpractice and Ethics and was a Judicial Intern to the Honorable Edward C. Prado of the Fifth Circuit Court of Appeals He is also a registered patent attorney. His breadth of experience allows him to provide innovative yet realistic solutions to any growing business. Clement currently hold a position as a Program Coordinator at the U.C. Health CeDAR program.
In addition to being the founding attorney of Block45 Legal, Mr. Hayes was an attorney with Messner Reeves LLP where he managed the intellectual property portfolio of a fortune 200 company. Mr. Hayes is a long-standing member of the American Intellectual Property Association (AIPLA) and serves as President of the Denver Chamber of Commerce Leads Group D.
CHIEF MARKETING OFFICER
A well-known industry leader and startup addict, Sebastian works with dispensaries, infused product companies, and service-based/value-adding companies that make or have potential to make the most distinct impact in the cannabis marketplace. Since the onset of recreational cannabis, his work has ranged from helping to launch multiple industry success stories to being recognized as a thought-leader in bridging local culture and cannabis. Through coast-to-coast relationships with those at the forefront of the industry, clients are offered access to high-impact networks to propel them in all stages. Sebastians background in Sociology and Intercultural Communication allows him to excel in the development of brand messaging through the study of company culture and how it interacts within an extremely diverse consumer-base. His specialties are new business development, strategic planning, team building, customer acquisition & retention, project management, B2B marketing, community outreach, and innovative and disruptive market solutions. To date, he has helped over 80 different industry-related companies in all stages of development hack their growth.
EXECUTIVE VICE PRESIDENT
30 years of experience in science, technology, branding, including sales and marketing of consumer and industrial products with emphasis on emerging technologies, technical sales and product development. Extensive technology collaboration and project management experience, including business plan development from concept through execution. Expertise in Cannabis Science, Security, Energy, Construction, Critical thinking, Green Business, Specialty Food Products and Human Consciousness.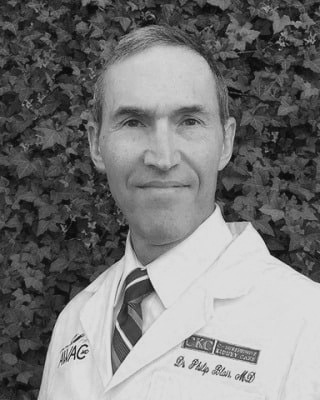 CHIEF MEDICAL ADVISOR
Dr. Philip Blair, MD, (Colonel USArmy retired) is a Family Physician and consultant in disease management in the Northwest. He graduated from West Point in 1972, attended the University of Miami School of Medicine, trained as an Army Family Physician and served as a combat physician in the 1st Gulf War. After medical assignments in three continents and 29 years in uniform he retired from the Army and has been consulting on complex disease management since 2000. Since 2014 Dr. Blair has been studying, treating, and lecturing about the human body's natural endocannabinoid system (ECS). ECS disorders appear to be the root cause of many chronic medical problems and inflammation. His goal is to restore health and performance by enhancing the ECS using diet, exercise, appropriate medications and non-psychoactive therapies. He is clinical advisor for Elixinol, LLC, and Pro Health Advisor, Inc.
IN LOVING MEMORY OF OUR PARTNER
(1965-2019)
Steven Baugh earned a Master's in Chemistry from Colorado School of Mines and over two decades of industry experience in extraction, analysis, quality assurance and regulatory compliance for the environmental, pharmaceutical, dietary supplement and cannabis industries. Mr. Baugh managed two independent analytical laboratories through ISO17025 accreditation and has held the position of Senior Industrial Hygienist during his career. He reviewed manuscripts for prestigious industry journals and presented lectures and posters on analytical testing, regulatory compliance and quality assurance at industry trade shows, regulatory meetings and international conferences. Mr. Baugh was a member of the AHPA Cannabis Committee, where he helped complete the recommendations for Analytical Laboratories. Mr. Baugh specialized in analytical market challenges, extraction optimization and product development/formulation